T4I is redefining the meaning of ideation, combining mobile-first cutting edge technology and the Torch ideation methodology to become your innovation center, where digital innovation meets ideation strategies to take your numbers to the next level.

MANTRA: We revolutionize your Ideation / Innovation processes
Accelerating them (more ideas and more innovative in less time)
Facilitating the creation of more innovative ideas
Training the creative muscles of the participants
Generating statistics, metrics and KPIs that help you measure the process and continue to iterate forwards
All of this combining methodology and technology accessible from anywhere and that does not require installing anything.
With Torch and T4I, you differentiate yourself faster from your competitors, positioning yourself at the forefront of the group and staying in that position through continuous and sustainable innovation.
A unique tech platform which allows you to
scale and accelerate ideation
processes, as well as
measure your results to train your creative muscles
and at the same time produce more quality and quantity of ideas and innovative solutions. This is a huge
differentiating factor
compared to competitors.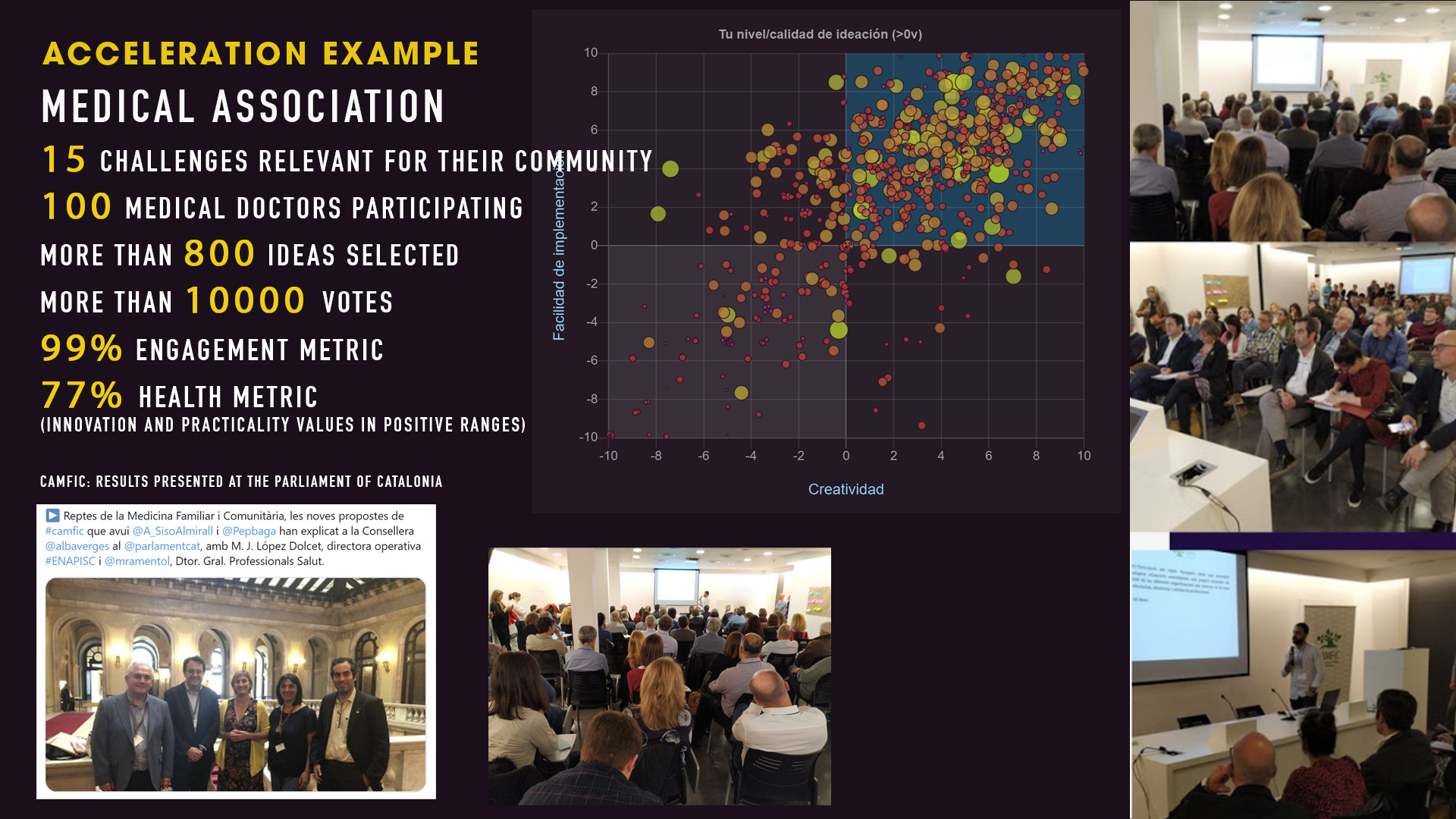 Torch is especially focused on ideation processes, a fundamental phase of any innovation process.
Some of the benefits
Control panel with KPIs and metrics of the ideation processes. The control panel also allows you to document and track the financial factors associated with the ideas approved by management as well as other related factors.
Private area for your organization, gamified and with a built-in social network.
Daily automatic reports by email.
Self-assessment tests for creative and innovation skills, comparable between users and with the rest of the platform.
Multidisciplinary ideation area to stimulate creative thinking and accelerate the processes of creating ideas.
Powerful backend that feeds the ideation area with multisensory stimuli.
The output of the ideation area can be shared and viewed as a slideshow through a URL or directly on the platform.
Accessible in the cloud from any device, does not require installation, optimized for mobile devices, allows ideation from anywhere.
It serves to simultaneously accelerate idea generation processes that are also more innovative, and to train the creative muscles of the participants at the same time.
Not falling behind your competitors means having the capability to come up quickly with original and innovative ideas for all kinds of complex challenges. Moreover, you need a way to organize and measure these processes in an
scalable and sustainable
way. With T4I, you can apply a variety of multidisciplinary and multisensory brainstorming methods and techniques that gradually refresh the innovation health of your organization.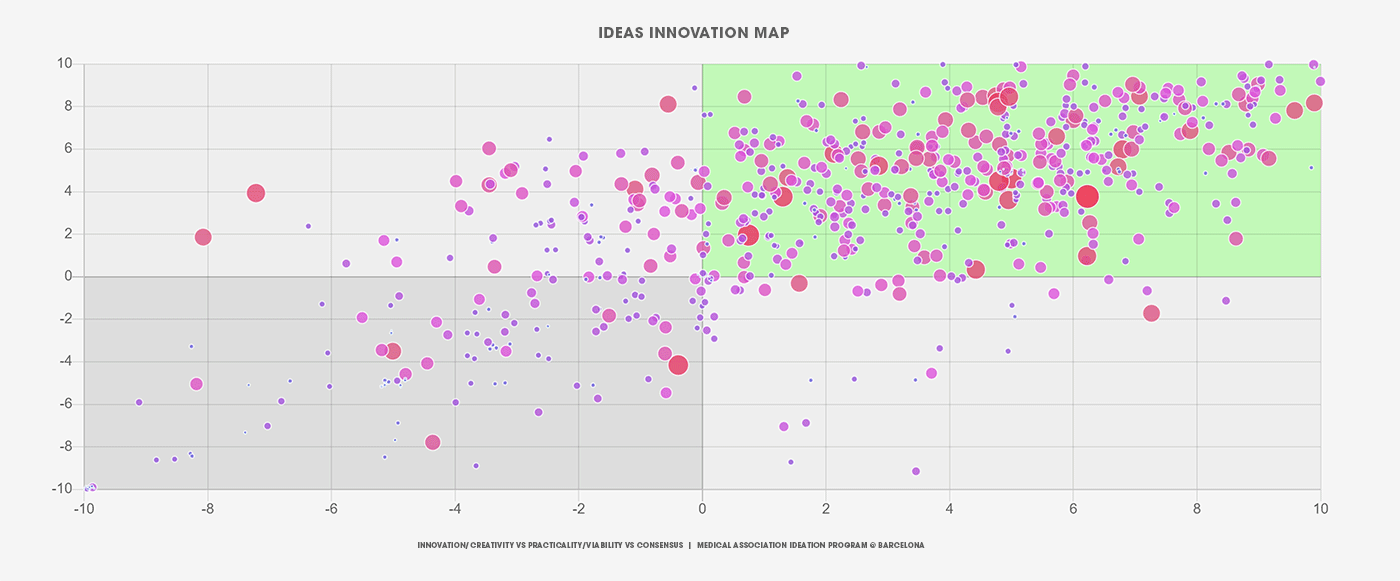 This chart is an example of one of the phases of a process undertaken by one of the organizations using T4I, a medical association that made use of T4I to empower a large community of medical specialists to find innovative solutions to issues relevant to their community.